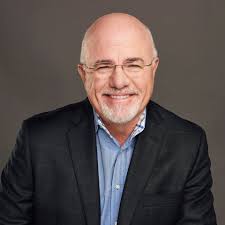 Starting this Saturday, "The Dave Ramsey Show" joins the NewsTalk 1540 WYCL lineup, airing each Saturday and  Sunday from 7:00 a.m. to 8:00 a.m.
Dave Ramsey is America's trusted voice on money and business, but his beginnings as a personal money-management expert were anything but a walk in the park. Nearly 25 years ago, Dave began his radio show in Nashville a few years after climbing out of personal bankruptcy. In order to understand Dave's passion and sincerity, to understand the intimate connection he makes with each listener, you need to know his story. This story is what drives him to put on the radio headset every day. The goal? To provide a real, authentic, and life-changing message.
The Dave Ramsey Show is about real life and how it revolves around money. Dave Ramsey teaches you to manage and budget your money, get out of debt, build wealth, and live in financial peace. Managing your money properly will reduce stress, improve your marriage, and provide security for you and your family.