Pastor Sanders' strident, On-Air Advocacy for Christianity, Liberty & Decency has made him a Radio Folk Hero in the Upper Mid-West.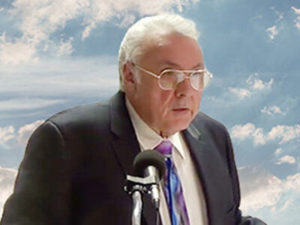 WRWL.ORG
ABOUT PASTOR ERNIE SANDERS
For over four decades, Radio Pastor Ernie Sanders' Scripture & Liberty Program "What's Right What's Left" airing from Independence, Ohio, Monday through Friday, has reached approximately Twelve Million worldwide – via AM, FM & simultaneous web networks.
Listeners can Call In at (888) 677-9673 to participate in the Live Broadcast.
Listen to Pastor Ernie Sanders Weeknights LIVE 10PM to Midnight. If you miss the show you can listen again weekdays 10AM to Noon on AM 1570 WHTX!