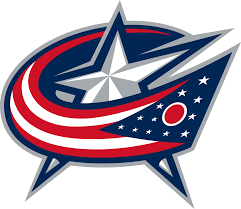 News Talk 1540 (WYCL-AM) and ESPN 1570 (WHTX-AM) have jointly announced an affiliation agreement for the 2019 post season with the Columbus Blue Jackets.
The Blue Jackets open the second round of the 2019 Stanley Cup Playoffs this Thursday at the Boston Bruins with coverage beginning at 6:00 p.m. on News Talk 1540. Future game times and broadcast stations will be made available upon the full second round schedule being released.
The agreement renews an association with the Blue Jackets and Todd Bartley, General Manager of News Talk 1540 (WYCL-AM) and ESPN 1570 (WHTX-AM) from his time as the General Sales Manager of WBBW-AM 1240.
"As we game planned our first year in the Mahoning Valley for both stations it is a great addition with the Blue Jackets making a postseason run. It also bodes well for the 2019-2020 season as we plan ahead for next year and our watch parties and the built in rivalry with the Pittsburgh Penguins, according to Bartley."
All broadcasts are also available online at www.nhl.com/bluejackets and can be accessed via computer, tablet or iPhone.
News Talk 1540 sister station ESPN 1570 signed on September 4, 2018 and serves as the flagship radio station of Warren JFK Eagles football. Establishing itself at the Mahoning Valley Leader in Sports compiling 23 high school football game broadcasts in its inaugural season. A proud member of the OHSAA Radio Network. As well as the Mahoning Valley home of the Pittsburgh Penguins.
ESPN Radio is now the nation's largest sports network with more than 700 affiliates, roughly 200 more than its nearest competitor. Currently more than 215 stations now carry ESPN Radio programming 24 hours a day. ESPN Radio is the only 24/7 talk network complemented by major play-by-play rights. The home of the NFL Draft, NFL games, Major League Baseball and the World Series, the NBA and its finals, multiple college football bowl games including the College Football Playoff and National Championship Game.